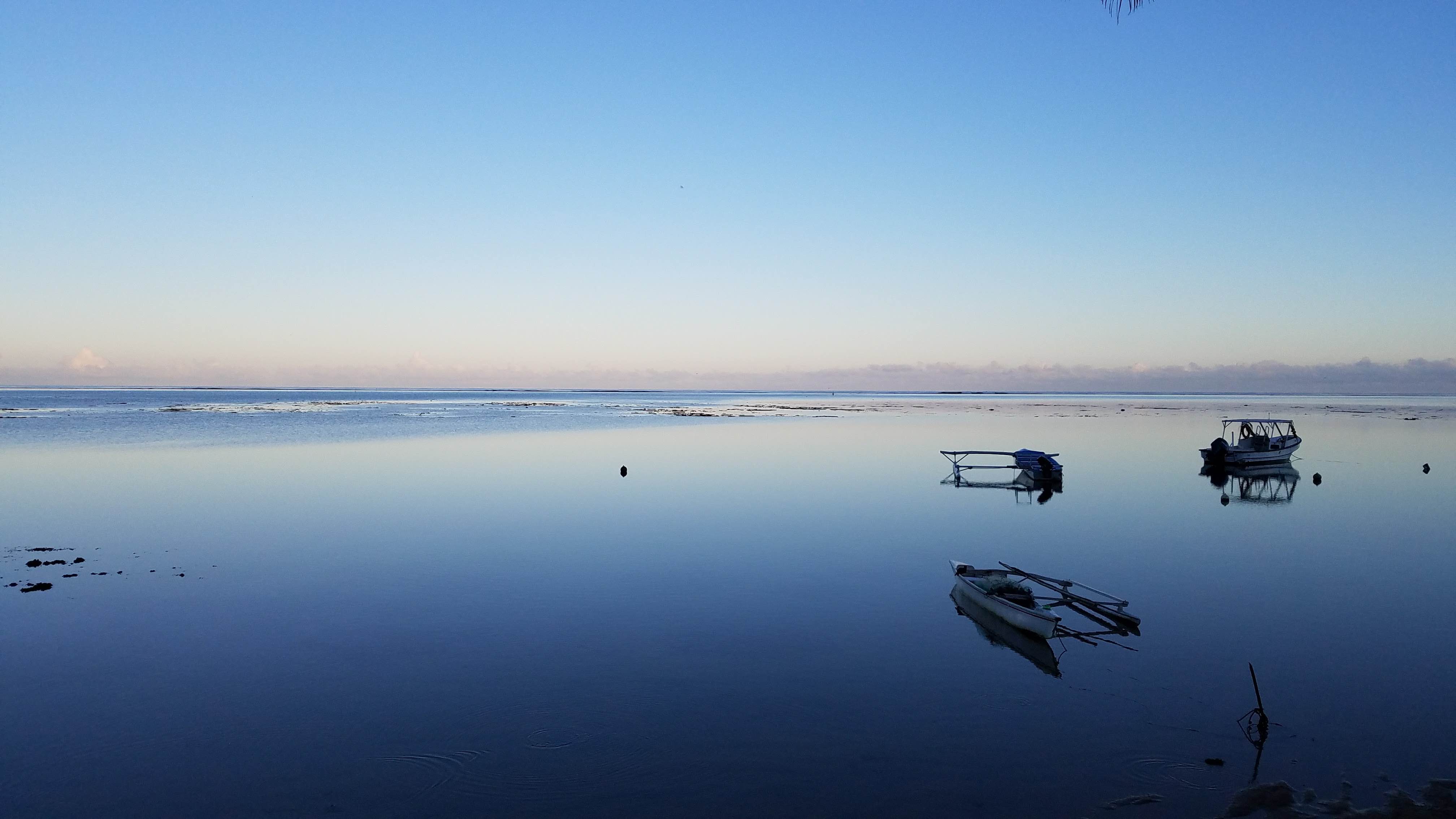 By Research Assistant Hanna Navarro and Chris Rothschild, Senior Research Scientist at TASCHA and a Nippon Foundation Ocean Nexus Fellow
What are the available resources, and what research-based frameworks have been established to understand D4D and structure D4D learning practices? TASCHA and the School of Marine and Environmental Affairs partnered to better understand how trainings to improve community and community organization D4D skills have been conceptualized and designed. 
Project Background
Many groups (e.g. those with lower incomes and indigenous communities) continue to have very limited participation in the processes that generate and transform knowledge into policy and action to change their communities. Unfortunately, those with limited voices also tend to be the populations most adversely affected by changes to their environments and communities. 
We are interested in knowing what tools are available for individuals and organizations to build capacity for more effective engagement in knowledge creation and decision making processes, particularly in the environmental domain. We set out to investigate what has been developed to research and support skill building related to data for decision-making (D4D). (We approach D4D broadly, moving beyond data and statistical literacy to include the full range of research and activities that go into decision-making. Read more about D4D.) What are the available resources, and what research-based frameworks have been established to understand D4D and structure D4D learning practices? Specifically, we looked at the following questions:
What are the key competencies and skills necessary to meaningfully use data for decision-making? 

What frameworks and theories have been designed to understand and teach D4D skills?

What curricula and learning tools have been created to support building D4D skills at the individual and organizational levels?

For what communities and target populations have frameworks and tools been developed? 

What are the gaps between what has been determined as key skills/pedagogical approaches and what is available?
To gain a deeper understanding of how D4D learning practices have been developed, we began our research with a literature review of academic journals, course and workshop curricula, conference papers and presentations, and training resources for data professionals. We then analyzed our resources through the lenses of domain, data skills taught, resource type, and evidence of use of research-established best practices. Finally, we developed a framework of D4D skills and a best practices list, then assessed resources by domain and by data skill using charts to compare resources to our D4D framework and our list of best practices. This research was iterative and repeated several times. 
The work was very exploratory. We sought to find the "low-hanging fruit" and get a general sense of what was out there and how these issues are framed. Although our efforts went deeper than what we would expect a typical community organization to find if they were interested in learning about D4D resources, we also recognize our limitations, including
Language (only English searches were done)

Time to exhaustively cover all search results

Gaps in search terms

Lack of explicitly investigating the role of indigenous and local knowledge in decision-making

A focus on quantitative over qualitative D4D-related tools and resources
Preliminary Findings
The majority of readily available formal curricula for learning D4D skills are concentrated in the business domain.

The majority of other types of resources available for D4D are most immediately relevant to development and public health practitioners. Most curricula and resources tend towards big organizations, and most do not follow research-established best practices, or comprehensively cover all D4D skills.
Frameworks and theories most readily available to understand D4D learning are centered at the organization wide level, not for general communities. The domains to which these frameworks most frequently pertain are development/aid, public health, education, and business. These frameworks emphasize the necessity of a culture of data, alignment between decision makers and those with information, and on capacity (staff data literacy, IT infrastructure).
There are limited theories and frameworks established to understand learning D4D skills at the individual level.

Pedagogies that do exist for individual data literacy emphasize the need for curricula and tools be learner-focused and contextualized to the "issues, settings, and topics that matter to the learner."
The individual curricula and tools available are not comprehensive enough to sufficiently cover the breadth of skills we see as essential for D4D.

The majority of related curricula and tools are around data literacy and open data literacy for small organizations and individuals and omit areas such as research design (e.g. organization/community assessment; methods, indicators development) or using data for decision making (e.g. storytelling, making decisions).
Much of the curricula and tools are geared towards "beginners," but there is a lack of consensus on the definition of a data literacy "beginner." 
Although tools and curricula to learn D4D skills exist, most are not designed for or easily adaptable to be useful for diverse individuals or organizations with different resource levels.

They are primarily focused on organizations and environments with substantial access to technology (e.g. computers and the internet) and individuals who have training or approach their work through a  "western science" approach.
We will share the list of reviewed items and more specific findings in March 2020. 
Your Insight Is Valuable
Given the exploratory nature of the activity and the limitations outlined above, we are interested in your input and feedback. For example, 
What specific resources or frameworks do you know of that could be considered? 

How have communities and community organizations approached building these skills in the past? Do you know of any projects?

What key skills and knowledge do you see as necessary for better participation in the D4D process?

What are the key diversity and inclusion issues that should be considered for effective community participation in D4D?

What lessons from past research and policy projects can be used to maximize the engagement of communities in the D4D process?
Thoughts, Questions or Feedback? Contact Chris Rothschild