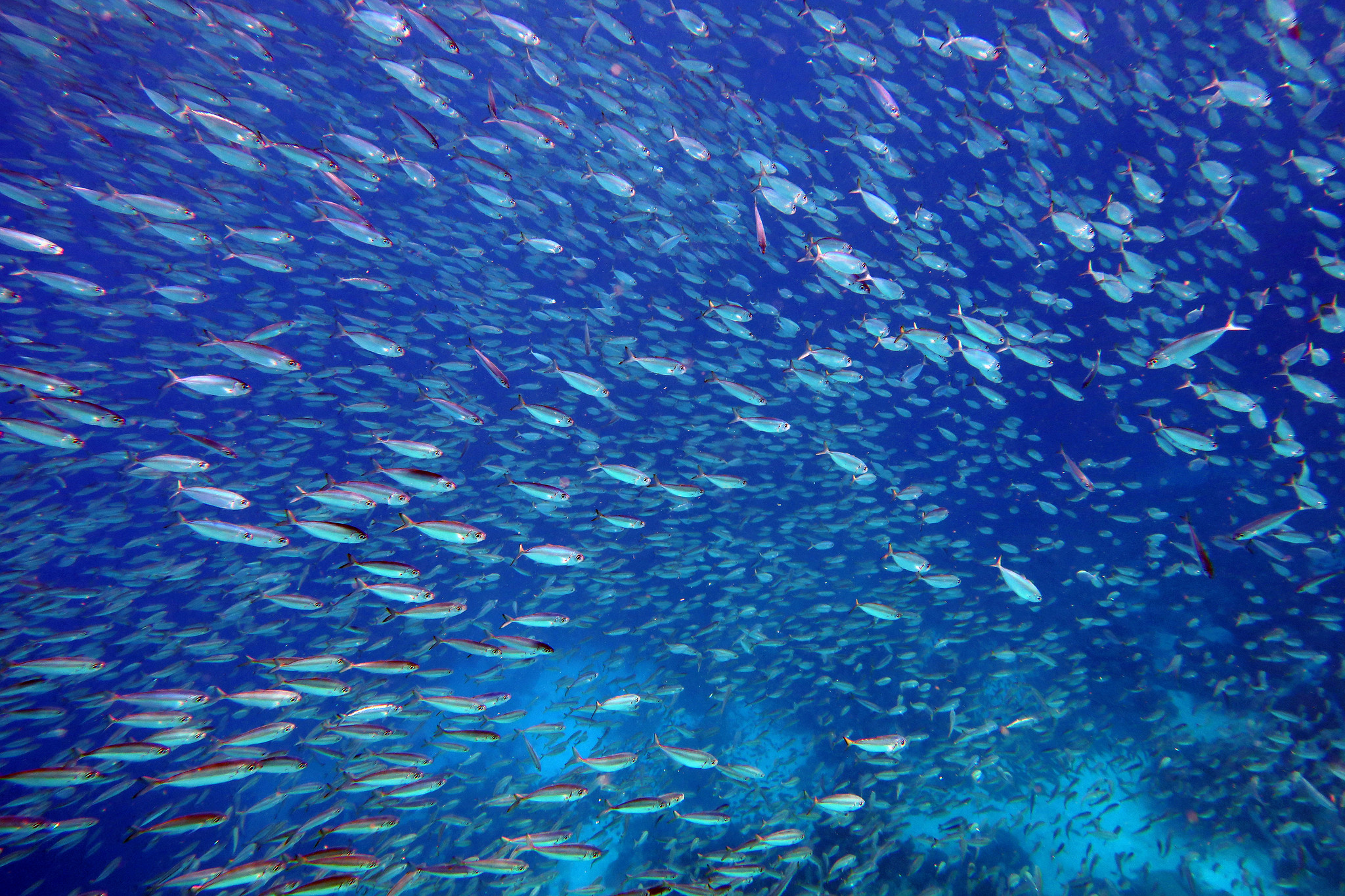 By: Chris Rothschild Senior Research Scientist at TASCHA and a Nippon Foundation Ocean Nexus Fellow and Dr. Araba Sey, Senior Research Scientist
We live in a data driven world – a world that is over 70% ocean. Thanks to recent technological developments, massive amounts of environmental data can now be captured and fed into the strategic decision-making processes that govern oceans. The outputs of these decision-making processes significantly impact the lives of coastal communities, whose populations are most directly affected by changes to the marine environment. However, despite the ongoing data revolution, many groups (e.g. those with lower incomes, indigenous communities) remain pervasively underrepresented in the data-driven strategic planning addressing environmental change within their communities. Participation tends to be limited to scientists and government bureaucrats.
The practical implications of this for community livelihoods have been brought into sharp relief by the COVID-19 pandemic, as illustrated in a recent joint opinion piece by the B.C. Chamber of Commerce and The Thriving Orcas, Thriving Communities Coalition. Salmon fishing, a deeply ingrained cultural and financial facet of British Columbia's coastal communities, is being significantly restricted by the government. The authors argue that considering the economic hardship already imposed by the pandemic response strategies, if the Department of Fisheries maintains its decision to tighten salmon fishing requirements without consulting local communities, "the compounded effect will be insurmountable for many." Indeed, the authors note that it is "imperative that all three levels of government, Indigenous groups, local experts, and business leaders work together to address how these recovery plans are developed." We believe that to ensure the realities of communities are accurately represented, such collaborative planning processes should discuss not only the planned policies, but the bases upon which the policies were developed – that is the underlying data and how and why they were used to make policy decisions.  
It is in response to these types of issues that we have launched a new project aimed at increasing community participation in the creation and use of data for decision-making (D4D) for different marine-related issues. This project builds upon previous work we have done in Myanmar and Costa Rica focused on building meaningful representation in the creation and use of data for decision-making. 
The D4D project is being conducted under the Nippon Foundation Ocean Nexus Center at UW EarthLab, a 10-year, $32.5 million partnership between UW EarthLab and The Nippon Foundation, which seeks to study changes, responses, and solutions to societal issues that emerge in our relationship with the oceans. 
The project will investigate organizational and community needs, interests, and cultural considerations; and undertake desk and field research for insights on the experiences coastal communities have had with previous data-related projects. Based on the findings, we will co-develop content and pedagogical approaches for D4D tools and resources for community organizations to support their communities to participate in decision-making processes on a more equal footing with scientists and policymakers. Project outputs will be designed with and for local organizations such as nonprofits and public libraries, who are uniquely placed to provide insights on local context, customs, and priorities. 
We approach D4D from a broad perspective, moving beyond data and statistical literacy to include the full range of research and activities that go into decision-making (research design, data collection, data analysis, and using data for decision-making). The outcome of this will be D4D tools that are created using participatory methods and draw upon principles of knowledge democracy to 
anticipate

a broad range capacities

needed for participation at different levels of the decision-making process; 

be appropriate for incorporation into the

practices of diverse community organizations

; 

have pedagogical approaches and skill and subject matter

content that is

most relevant for decision-making by coastal communities engaged in marine activities

; and 

allow for

additional adaptation for local relevance

(content priorities, examples, context) to the cases of specific communities.
Dr. Yoshitaka Ota, Director of the Ocean Nexus Center and a Research Assistant professor in the UW School of Marine and Environmental Affairs, notes 
The Ocean Nexus Center focuses on placing social equity at the heart of ocean governance, to recover and restore our societal relationships with the oceans. By doing so we hope to close the disparity between those who benefit from the oceans and those who depend on them. This calls for more evidence and tools for communities to be independent from the external influences that would lead to less stewardship of the environment and identity. The D4D project provides a platform to reconsider appropriate processes to use data for decision-making in ways that do not undermine the value and needs of communities, and avoid those external influences naively deployed in decision-making without addressing legitimacy.  
We are starting work in two locations, Hawaii and Japan, and will consult with global researchers across multiple disciplines. Our goal is for project outputs to be open and practically adaptable for other locations. 
We are interested in hearing from as many voices as possible. Are you currently working in a community (coastal or otherwise) that is creating or using data to improve the livelihoods of its people? What have your experiences been so far? Do you agree that community voices are not heard enough in knowledge creation and use for decision-making? Why do you think that is? What can help change this?