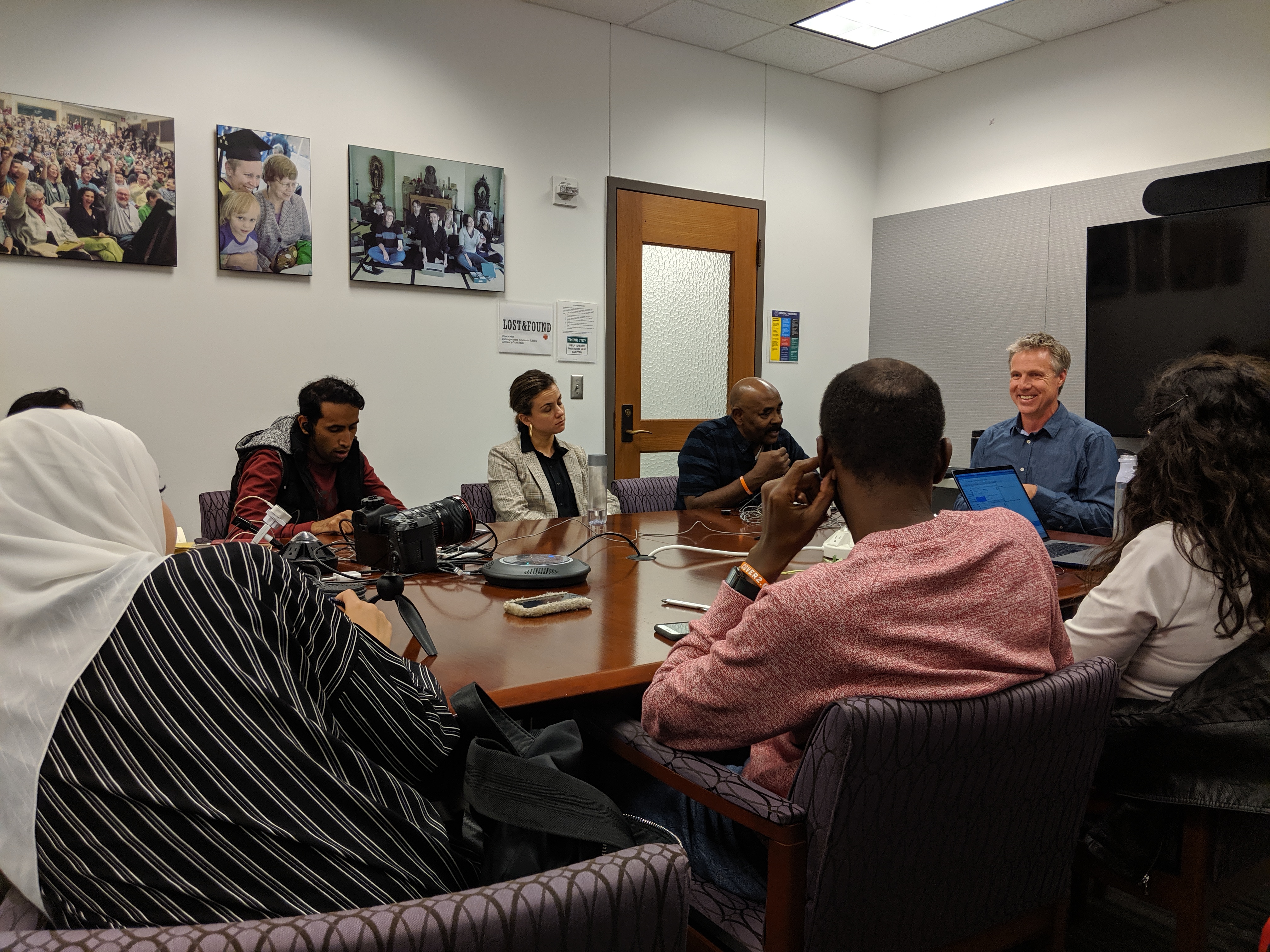 Recently, Chris Coward, TASCHA Principal Research Scientist and Director, spoke with 12 international visitors from the Near East. The meeting attendees were participants of the State Department's premier professional exchange program, the International Visitor Leadership Program (IVLP). The program brings current and emerging leaders from across the world to the United States to meet with professional counterparts and visit U.S. public and private sector organizations related to their field of interest– in this case, how social media creatively connects communities.
During their brief, hour-long visit with TASCHA, the IVLP cohort and Coward discussed ways digital technologies are being used to create and promote new forms of civic engagement globally. The group also engaged in a conversation about the balance of freedom of expression and speech in regard to societal issues that insight hate speech on many digital platforms, as well as TASCHA's new Digital Skills Toolkit. Participants were eager to learn about how TASCHA's work with the City of Seattle uses digital media to connect communities and create social change.
We were honored to welcome these IVLP delegates, thanks to the invitation from World Affairs Council. We look forward to continuing to engage around issues of digital technologies, civic engagement, and freedom of expression. Visit our website's Research Areas to learn more about our work in this realm.