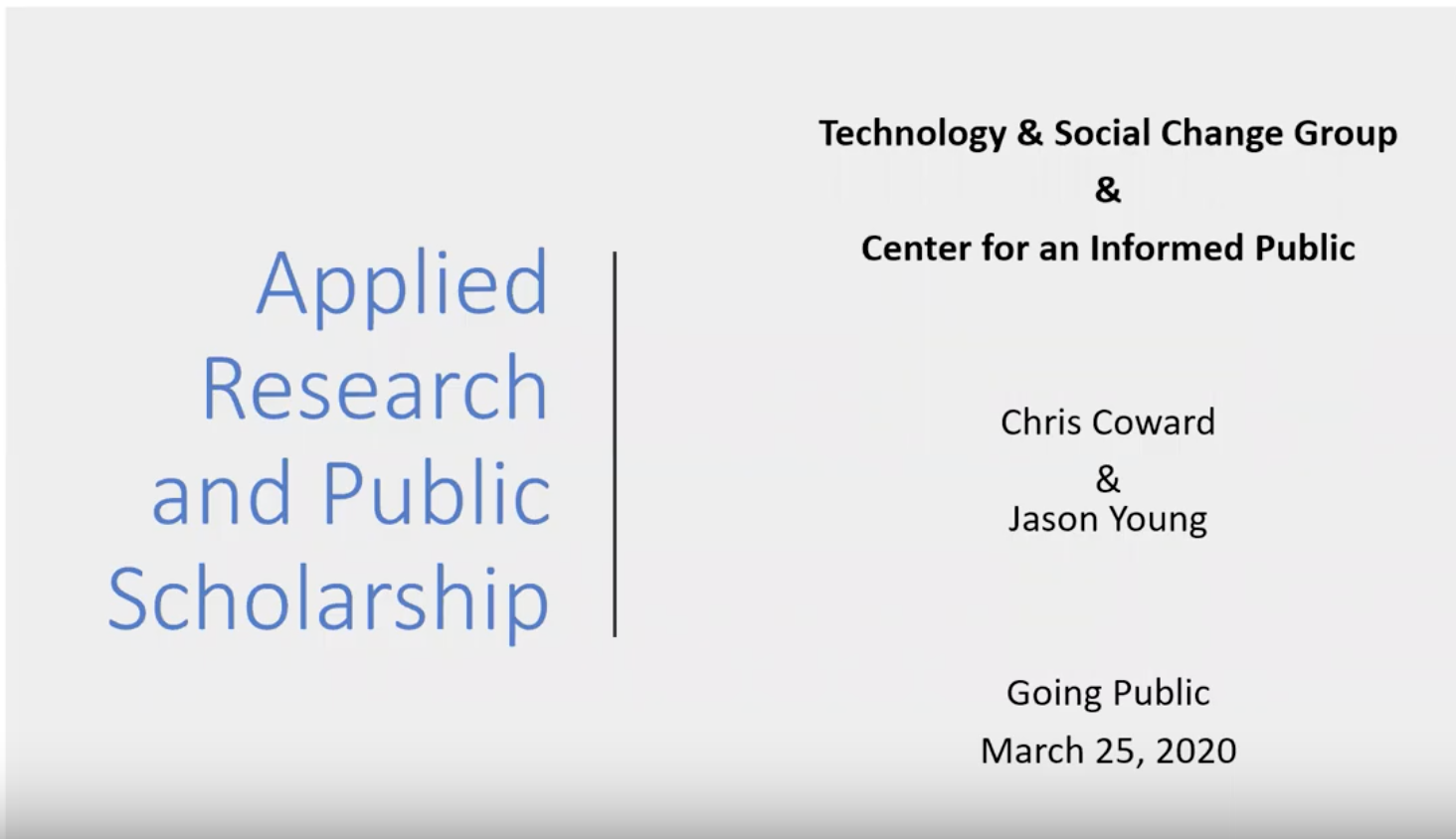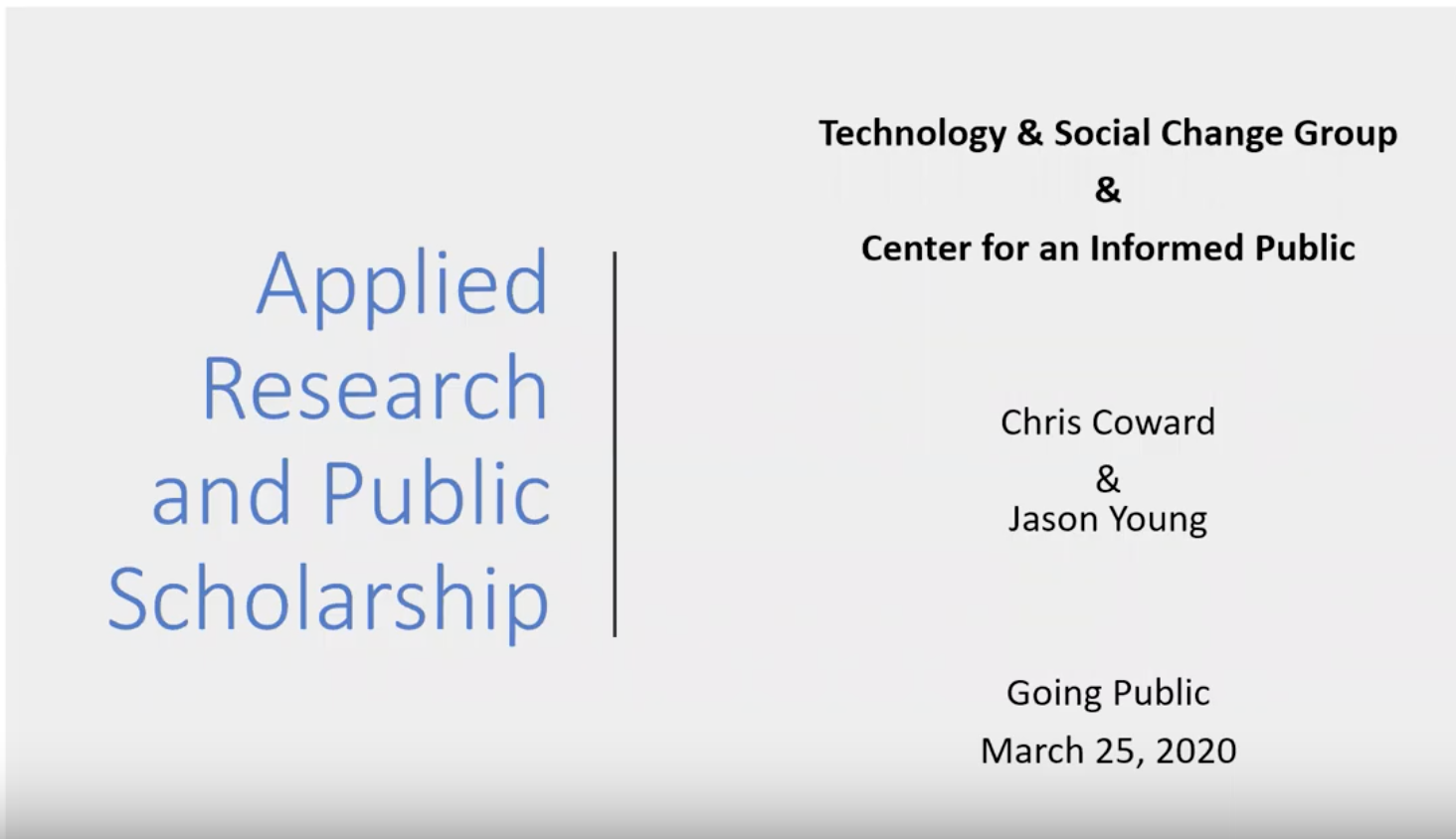 Being public is one of the core tenets of the University of Washington. Open scholarship and going public with our research means engaging the broader community with our work. But how do we do that? Going Public was a discussion and skill building event held in late March and addressed the issues of (in)equity that inform communicating our research and accessing information, within and beyond the academy.
Chris Coward, Senior Principal Research Scientist and TASCHA Director, along with Jason Young, Senior Research Scientist at TASCHA, presented case studies from TASCHA and the newly formed Center for an Informed Public, illustrating both the challenges they've faced, and the benefits that can occur from the extra work it takes to pursue this form of research. Also discussed was an intellectual framework, Engaged Excellence, for involving external partners in the research enterprise.
One dimension of public scholarship that may not be so obvious is multidisciplinarity… We have 5 founders, representing three departments — the Information School, Human Centered Design & Engineering, and Law… Why are we assembling such a diverse group? Because at its core, misinformation is a wicked problem that requires all of these disciplinary tools to address. Misinformation is also a foundational problem. Misinformation goes to the heart of how people in society communicate with each other, and solve problems together. If we can't agree on certain facts and other types of objective information, it becomes nearly impossible to make progress on anything.
Visit Chris' Medium page to read a full transcription of his talk