Researchers receive IMLS grants supporting community work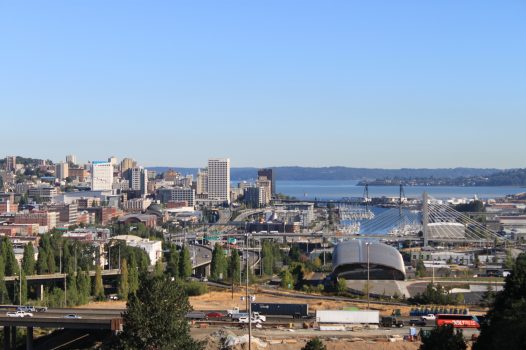 Photo by SounderBruce, CC BY-SA 2.0
This summer, TASCHA researchers have received several competitive grants funding various projects. From archive work to misinformation education, TASCHA is thrilled that our researchers will be able to use this funding to further social change in our local communities.
Tacoma Public Library aims to co-develop community archives with assistance from UW researchers and faculty
Jason Young, Chris Jowaisas, and Marika Cifor are partnering with the Tacoma Public Library, which was awarded an Institute of Museum and Library Services (IMLS) grant to conduct community archive work. 
Historically, the experiences of marginalized and underrepresented communities have been systematically excluded from American historical records. Despite efforts to remedy this issue, there still remains a need to collect histories from excluded groups and to co-design archives with these communities in order to reshape the historical record.
The project brings community members and organizations together to broaden participation and inclusion within cultural heritage collections. Additionally, it will create a model for organizations wishing to participate with diverse communities moving forward with the overall goal of diversifying archive collections.
Learn more about The Community Archives Center for Tacoma Project
Fostering understanding and resilience to misinformation
Chris Coward and Jin Ha Lee were awarded an Institute of Museum and Library Services (IMLS) grant to develop and implement a program for libraries that aims to foster greater understanding and resilience to misinformation. 
Research suggests public library efforts to teach about misinformation do not sufficiently account for misinformation research in other fields and tend not to appeal to audiences that would most benefit from misinformation programs. An online escape room, hosted by librarians, offers a potentially effective vehicle for achieving active learning about misinformation with particular attention to the psychological and emotional dimensions of misinformation. 
In this project, we will deploy a tested escape room prototype in 10 public libraries, create a design kit that allows libraries to develop other escape rooms, run two co-design camps around Black Lives Matter and Fandom to demonstrate use of the design kit for creating interest-driven escape rooms, and undertake a broad dissemination campaign.