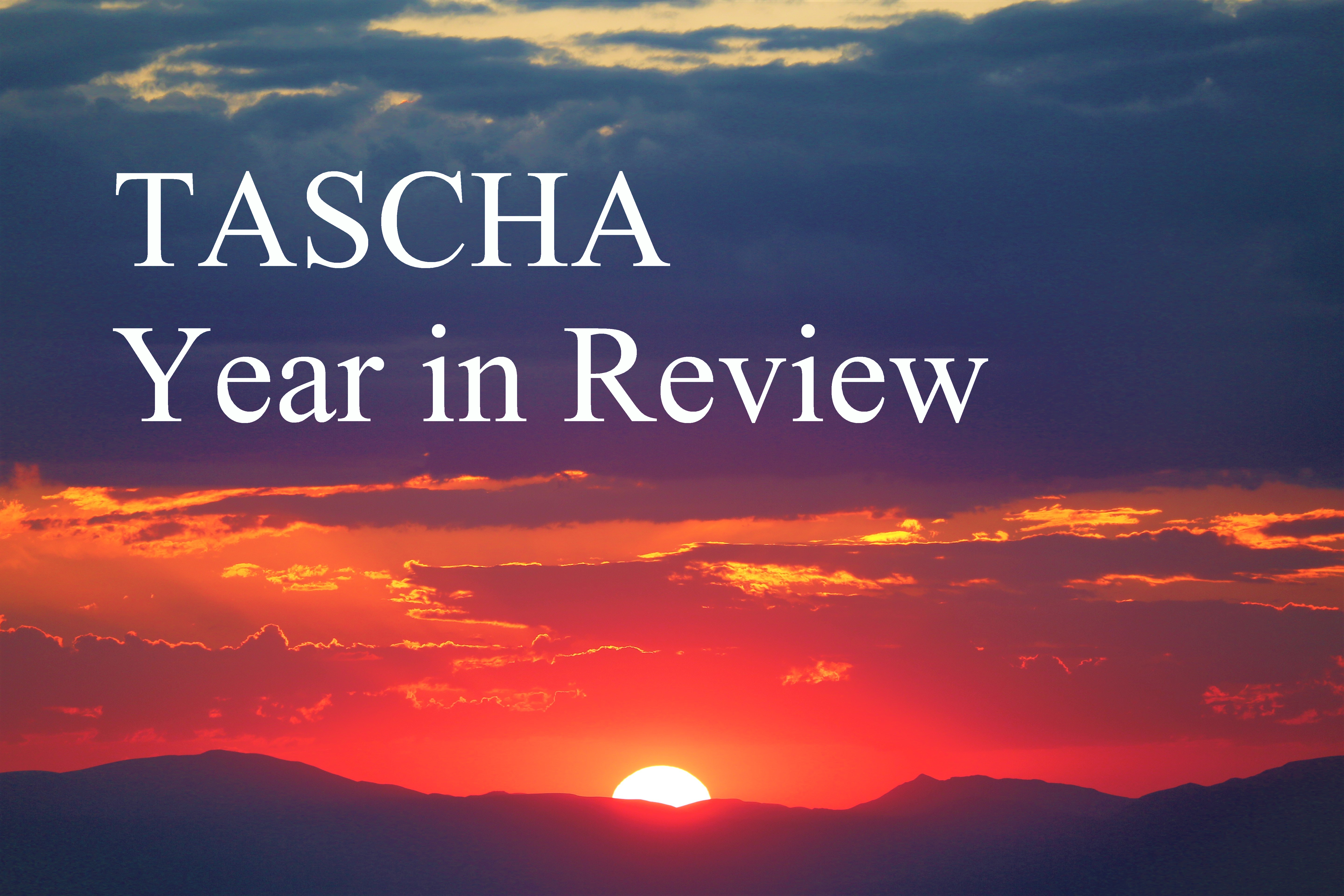 As TASCHA's 20th year comes to a close, the events of this past year are a reminder of why TASCHA was founded in the first place and why our work is more relevant than ever. Following are some TASCHA highlights from 2020. 
Digital inclusion
As the COVID-19pandemic hit the U.S., Stacey Wedlake, using data from Seattle, wrote about the vulnerabilities of many groups to the shift online. For instance, 34% of Black residents, 37% of older adults, and 33% of people who primarily speak a language other than English rely on others to help them access the internet (city of Seattle, 2018). Such data speaks to the role of public libraries and other community organizations that have traditionally been there to serve these groups, but COVID-19 upended this support ecosystem. Wedlake subsequently wrote about several approaches to providing technology assistance remotely, a formidable challenge when access and skills themselves are the barriers. 
In research led by Maria Garrido (with Negin Dahya, Stacey Wedlake, and Katya Yefimova), TASCHA released a study on technology access and education for refugee women in Seattle. The team collected interview data before the pandemic, portending the many challenges these women would face, exacerbated by organizations' curtailed operations that support refugees. Check out the National Digital Inclusion Alliance blog and webinar for a discussion of the findings. 
In 2020 "Zoom" became a household name. Yet, research by a group of students and community mentors in a Civic Media Codesign Studio led by Eric Gordon (MIT), Rachel Gardner, and Chris Coward found that many older adults had trouble with Zoom and other popular communication tools. The group designed an educational guide for Zoom that we hope will be rolled out. 
Another COVID-19 response project is Digital Bridge, a pilot program providing job seekers with remote support to develop digital skills and expand their job opportunities. Funded by the City of Seattle and Comcast, in partnership with the Seattle Jobs Initiative, InterConnection and TASCHA, Chris Jowaisas and Stacey Wedlake received a COVID-19 economic recovery research grant to provide critical research on the program's effectiveness.
TASCHA's work on digital skills also featured a new report with the International Telecommunications Union (ITU). Stacey Wedlake, Allison Anderson, and Chris Coward's report, Digital Skills Assessment Guidebook, will help countries understand the different types of national skills assessment strategies and determine an approach that best suits their needs. Stacey presented this work (recording, slides) on a panel organized by the United Nations Institute for Training and Research (UNITAR) and the ITU. 
Another international organization partnership was with the Inter-American Development Bank's IDB Lab, the IDB group's innovation laboratory. TASCHA, led by Maria Garrido and Araba Sey, conducted an assessment of the IDB Lab's 25 digital skills projects between 2016 and 2019. The report produced several recommendations to guide future IDB investments in digital skills development.
Having sufficient digital skills is just one factor shaping an individual's rights and capacity to use, create, and share information in meaningful ways to the lives and well-being of their communities. In a framework developed by Maria Garrido, Michelle Fellows, and Lucas Koepke, the other components are social and cultural norms, access to infrastructure, and a country's legal context, or what we call meaningful access to information. Using this framework and global longitudinal data, Garrido released the Development and Access to Information (DA2i) Dashboards. This data visualization platform tracks countries and regions' progress on key indicators related to three dimensions of meaningful access to information: connectivity, freedom, and gender equity. The current dashboards allow researchers, social organizations, public libraries, and policymakers to explore trends at a country level, compared with regional averages, and to identify data gaps in some of the most critical social development indicators. The bi-annual DA2i report and dashboards have been used by our partner, the International Federation of Library Associations and Institutions (IFLA), to advocate for libraries as development partners for the Sustainable Development Goals. 
Public libraries and COVID-19
While COVID-19 has disrupted public libraries worldwide, they have also responded in creative ways. A TASCHA team, including Jason Young, with Stacey Wedlake, Katya Yefimova (iSchool Ph.D.), Brandyn Boyd (MLIS), and Anna Gibson (MLIS), has been tracking how libraries are responding to COVID-19. This work has included a set of longitudinal interviews with public librarians across Washington state, triangulated with analysis of national survey data collected by the Public Library Association (PLA). Like many sectors, libraries have also moved their programs, such as storytime, online. The impact of this shift on underserved communities is mixed. For instance, while those without internet access have been unable to join the online format of storytime, others for whom time was the significant barrier, not connectivity, have benefited from the move online. Time is a significant issue in many households where parents work multiple low-wage jobs to make ends meet. 
We have also witnessed libraries responding to COVID-19 in a new IMLS grant to extend the ConnetedLib project to rural and small libraries. Led by Katie Davis and Mega Subramaniam (Univ. of Maryland), along with TASCHA's Chris Coward and Stacey Wedlake and other partners, initial interviews revealed that COVID-19 served as the forcing function for libraries in small towns to think outside the box and embrace online programming. 
Public libraries in Africa
Advancing Library Visibility in Africa (ALVA) is TASCHA's largest ongoing project, led by Chris Jowaisas with Jason Young, Bree Norlander, and Renee Lynch, along with Joel Sam and Stanley Boakye-Achampong of the African Library and Information Associations and Institutions (AfLIA). Overall, the project aims to collect and share data that position public libraries as community development actors. One activity was to crowdsource library locations (map), having learned early that this necessary information was a prerequisite for more extensive data about the libraries and their communities. This work yielded articles in GeoJournal and IFLA Journal describing the mapping process and challenges. Another early activity was to learn about the data culture and practices of public library institutions in Africa, described in this article in Information Development.
In 2020 the project also completed interviews with development organizations to gain their perspectives on public libraries' appeal and what data they would need to present to gain visibility as development partners. This work produced an article in International Information & Library Review, finding that perceptions of libraries remain low and limited but allow for possible roles for libraries as community-embedded institutions and development resource hubs. The team also recently had a related article accepted to Libri and talks accepted for upcoming conferences: "African libraries as development partners in education" at the Comparative and International Education Society 2021 Conference and "What Makes an Ideal Partner? African Libraries and Neoliberal Discourses in International Development" at the American Association of Applied Linguistics 2021 Conference.
This work sets the stage for the next phase of the project — to implement data pilots with a select group of libraries and development organizations to attract and inform development interventions. One country ostensibly ahead of the game is Namibia, where TASCHA completed a multi-year evaluation of three new regional libraries. Our findings highlight the importance of these facilities for education and gaining job skills, which could further promote Namibia's libraries. 
U.S. public libraries and data
The amount of public library and community data in the U.S. is immense, with TASCHA exploring how to leverage the data better to support local priorities. With an IMLS award, Chris Jowaisas and Bree Norlander are investigating opportunities for libraries to use open data when designing programs and services. This project builds upon preliminary work done during an Open Data Literacy (ODL) internship project, led by Carole Palmer and Nicholas Weber, that examines the use of open data in the public sector and builds librarians' open data literacy. The ODL work produced two articles this year, Using Open Data to Inform Public Library Branch Services (Karalyn Ostler, Bree Norlander, Nic Weber), and Open data in public libraries: Gauging activities and supporting ambitions (Kaitlin Throgmorton, Bree Norlander, and Carole Palmer).
Chris Jowaisas and Bree Norlander are also exploring open data from E-Rate, the federal program that offers discounted internet connectivity for schools and libraries. The team created an E-Rate dashboard and presented it to the ALA (American Library Association) E-Rate Task Force in July. It provided ALA Public Policy and Advocacy staff with data to support planning for broadband initiatives in the next U.S. congressional session. A poster, "E-rate Funding and Libraries: Preliminary Analysis of Trends Post-Modernization," will be presented at the iConference in March 2021.  
TASCHA is also keenly interested in data inequities. The data that does not exist can be just as significant as the data that does, especially for underrepresented groups who often lack a voice. Maria Garrido and Chris Rothschild delivered a four-week course on data inclusion and community engagement sponsored by the California State Library and presented at the annual Research Institute for Public Libraries (RIPL) conference on Inclusive Data And Community Engagement: New Roles For Libraries To Shape Knowledge Creation And Use. They are now preparing for a panel at the upcoming 2021 ALA Midwinter conference discussing similar topics.  
Libraries and misinformation
TASCHA was part of the successful effort to launch the new campus-wide Center for an Informed Public (CIP), with a mission to resist strategic misinformation, promote an informed society, and strengthen democratic discourse. As information institutions, public libraries have a critical role to play with librarians serving on the frontline of helping people navigate this dramatically more challenging information environment. 
CIP is establishing community labs in public libraries to study misinformation and develop programs at the local level. A study led by Rolf Hapel, Professor of Practice, and Jason Young, began by interviewing librarians in Washington State about their professional experiences with misinformation. They found that librarians are quite attuned to the nuances of the challenge while also reflecting that they don't feel prepared to help patrons navigate problematic information. They used these research findings to develop and propose an ambitious research agenda for librarians and LIS professionals, as described in this article in the Journal of Librarianship and Information Science (Jason Young, Brandyn Boyd, Katya Yefimova, Stacey Wedlake, Chris Coward, and Rolf Hapel).
Findings from this research informed the launch of a new project — Misinformation Escape Room — that uses the live-action, immersive, problem-solving format of an escape room to learn about misinformation. The team, led by Chris Coward and Jinha Lee (Associate Professor and Director of GAMER group), in collaboration with Lindsay Morse of Puzzle Break, public librarians, and several students, researched educational approaches to misinformation and developed our initial escape room. The team will test the escape room in early 2021 with five public libraries in Washington state.
TASCHA's interest in misinformation also concerns how misinformation translates into values, beliefs, and actions, with particular attention to marginalized groups. Jason Young discusses misinformation's affective dimensions in an important article, Disinformation as the weaponization of cruel optimism: A critical intervention in misinformation studies. In the article, he argues that misinformation studies, as a field, have overprivileged research and interventions targeted at ensuring that the public understands how to assess the truthfulness of information. He argues that this narrow focus misses how misinformation exploits collective narratives and personal emotions and lays out a research agenda for better understanding these dynamics.
Data equity and community voices
TASCHA has several efforts underway focused on data equity. In 2020 Maria Garrido, Chris Rothschild, and Araba Sey completed the STEM Education for Gender Data Equity in Costa Rica project, which led to a Strategic Research Innovation Grant from the iSchool to extend this work to Ghana. In partnership with Sula Batsu, a research cooperative in Costa Rica, the project co-designed a methodology for addressing gender data gaps in science and technology based on feminist design principles and knowledge democracy. Forty young women from urban and rural areas participated in the training that proposed methodologies and paper prototyping technology solutions. These methodologies address critical gender data gaps in science and technology in three areas: ICT access and use, STEM education, and quality of life at work. This later methodology proposal received funding from the Web Foundation for its further development and implementation. The training methodology and research findings will be published in February 2021. 
Data equity is also foundational in a new project led by Chris Rothschild, Ocean Data for Decision-Making, housed under the Nippon Foundation Ocean Nexus Center at UW EarthLab. The project explores how the processes that design, build, and use data (in its varied forms and definitions) for decision-making can be more inclusive of populations traditionally excluded or minimized from these processes. It focuses on putting research into action by co-creating resources that can be grounded in communities' self-identified needs, epistemologies, and knowledge systems, emphasizing the role of community organizations in leading local efforts to increase inclusion.
Gender and technology
As part of TASCHA's engagement in the UN EQUALS initiative – a global partnership to advance gender equality in the digital age – Maria Garrido was one of the co-authors of Perceptions of Power: Championing Female Leadership in Tech. This study, in collaboration with OsloMet, Women in Tech Initiative at UC Berkeley, and UPenn School of Law, reports on a pilot study examining the extent to which women and men's perceptions differ when assessing their leadership skills in the tech and mobile industries. The study's results provide an opportunity to quantify the differences between mens and women's perceptions of leadership attributes and behaviors and generated recommendations for promoting and retaining women in leadership positions in the mobile and tech industries.
Community networks
Over 40% of the world's population are not on the internet (Statista, 2021), a portion of which are rural Indigenous communities that are keen to gain connectivity while simultaneously protecting their local cultures and enabling them to contribute their knowledge to global discussions. The question of how is the motivation behind several TASCHA projects led by Jason Young and Kurtis Heimerl (Computer Science). 
In the first project, Jason, Kurtis, Michael Gilmore (George Mason University), Yvette Iribe Ramirez (iSchool Ph.D.), and Esther Jang (CSE Ph.D.) are working to understand and meet the connectivity needs of the Maijuna Indigenous communities of the northeastern Peruvian Amazon. In initial pilot work, the team gained baseline data on the communities' current knowledge and technical capacities, explored the goals that the communities wanted to achieve by gaining connectivity, and spoke with the communities about possible unintended and negative consequences of digital connectivity. This pilot data is now being used to develop a plan for implementing community networks for the Maijuna and apply for future work funding. 
The second project is in the Canadian Arctic, supported by a recent grant from the NSF Navigating the New Arctic (one of NSF's ten big ideas). This planning grant seeks to understand how to design digital infrastructures and services to support rural and Indigenous Arctic communities' unique needs.
Connectivity issues also exist for many people within urban regions, including those in the Pacific Northwest. Another recent project, led by an interdisciplinary team including Kurtis Heimerl, Jason Young, Emma Slager (UW-Tacoma Urban Studies), Spencer Sevilla (CSE), and Esther Jang, focuses on these urban dynamics. In partnership with Tacoma Community Networks (TCN) and Althea, the team has focused on developing a Cooperative Cellular Network model for bringing LTE (and, eventually 5G) cellular network access to traditionally marginalized urban populations. Facebook and the New American Foundation is funding the work, which includes both technical and social science research agendas. The team has more recently extended this work to a new partnership with King County Equity Now (KCEN), a coalition of Black-led community-based organizations, to contribute connectivity solutions even more locally.
Students
We've had the great pleasure of working with a group of outstanding students whose contributions are intermingled throughout all of TASCHA's research described above. Beyond this list, we've also been delighted to have students in classes taught by TASCHA researchers, including Jason Young's Indigenous Diplomacies and International Relations in the Arctic, and Chris Coward's two Directed Research Groups: one that produced the Spot the Deepfake quiz with Microsoft, and the other that has been developing our misinformation escape room.
Katya Yefimova (Ph.D. candidate, Information School), driven by her passion for libraries and immigrant communities, has contributed to several efforts–Community Labs in Public Libraries, Refugee Women and Technology Education in Seattle, and Future of Library Programming. 
Brandyn Boyd and Anna Gibson, both in the MLIS program, have dedicated their capstone to research library programming in Washington state in light of COVID-19'simposed library closures. This study builds off the Community Labs in Public Libraries project and will provide useful data that begins pre-COVID-19 crisis through the early and later phases of library program adaptations. 
Renee Lynch (Ph.D. candidate, English Language, and Rhetoric), with interests at the intersection of education and activism, has been a core member of the Advancing Library Visibility in Africa project for the past year and a half. Renee co-authored four journal articles, a blog post, and a research brief published in 2020 and also had success with three conference presentations that will occur in 2021. 
We welcomed Itza Carbajal, a first-year Ph.D. student and the inaugural recipient of a TASCHA Ph.D. fellowship. Working with Jason Young and Marika Cifor (iSchool), Itza spent the first quarter of her fellowship designing a research project that will bring archival studies into conversation with education research. The research will examine how and when K-12 educators draw on primary sources to engage in interdisciplinary teaching on environmental change. Little research has been performed on archives' role within primary and secondary education, meaning that Itza's work will fill a large gap in the discipline. She plans to carry out the research in 2021. 
Yvette Iribe Ramirez (Ph.D. candidate, Information School) worked on both the Peru Indigenous connectivity and Digital Bridge projects. Yvette made vital contributions to the Digital Bridge project in our background research into new qualitative research methods that the team used in the project, being flexible and adaptable to the challenges that arose during the project (of which there were many!), and led data collection and analysis. We plan to continue the work in 2021 and are lucky to have Yvette on for another quarter to analyze further and publications related to the project.
Claire Phillips (dual-degree Master of Social Work and Master of Public Administration) has supported our research communications with a passion for social justice.
We've also had several students (too many to list here) participate in our research through several directed research courses. 
Johnny Cho (Ph.D.), Maina Gachugu (MLIS), Daphne Hsu (MSIM), Maya Nair (INFO), Simon Talusan (INFO), Travis Windleharth (Ph.D.), Yinan Guo (INFO), Leland Lanquist (MLIS), Elizabeth Kunesh (MLIS), Morgan Ford, and Zhewen Zheng (INFO) have all contributed to the Misinformation Escape Room project. 
Thank you, everyone, for an inspiring 2020, accomplished during the throes of a pandemic.